WEBSITES AND ADDITIONAL RESOURCES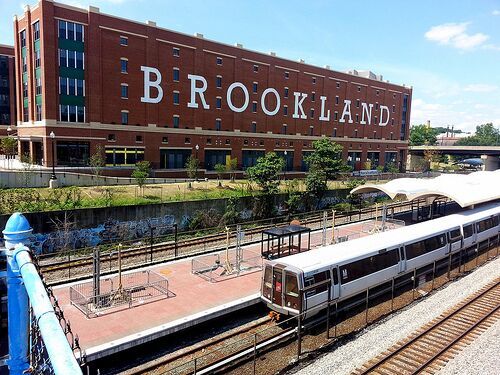 Brookland is a neighborhood in the Northeast quadrant of Washington, D.C., historically centered along 12th Street NE. Brookland is bounded by 9th Street NE to the west, Rhode Island Avenue NE to the south, and South Dakota Avenue to the east. Michigan Avenue is the northern boundary between 9th and 14th Streets; The President Lincoln and Soldiers' Home National Monument is also located near Brookland. (It is technically in Park View.) The Lincoln cottage was the once rural place where President Abraham Lincoln spent the summers of 1862 to 1864, to escape the heat and political pressures of Washington. Brookland has been nicknamed "Little Rome" by some for the many Catholic institutions clustered around The Catholic University of America (CUA) which lives atop what was Fort Slemmer, constructed to protect the city during the Civil War. Brookland is served by the Brookland–CUA station on the Red Line of the Washington Metro.
Like many other neighborhoods in Washington, D.C., Brookland has seen significant revitalization in the past decade. The large-scale development known as Monroe Street Market has served as a catalyst for many other development projects and has attracted many new residents and businesses to the area.
Information provided from Wikipedia.