WEBSITES AND ADDITIONAL RESOURCES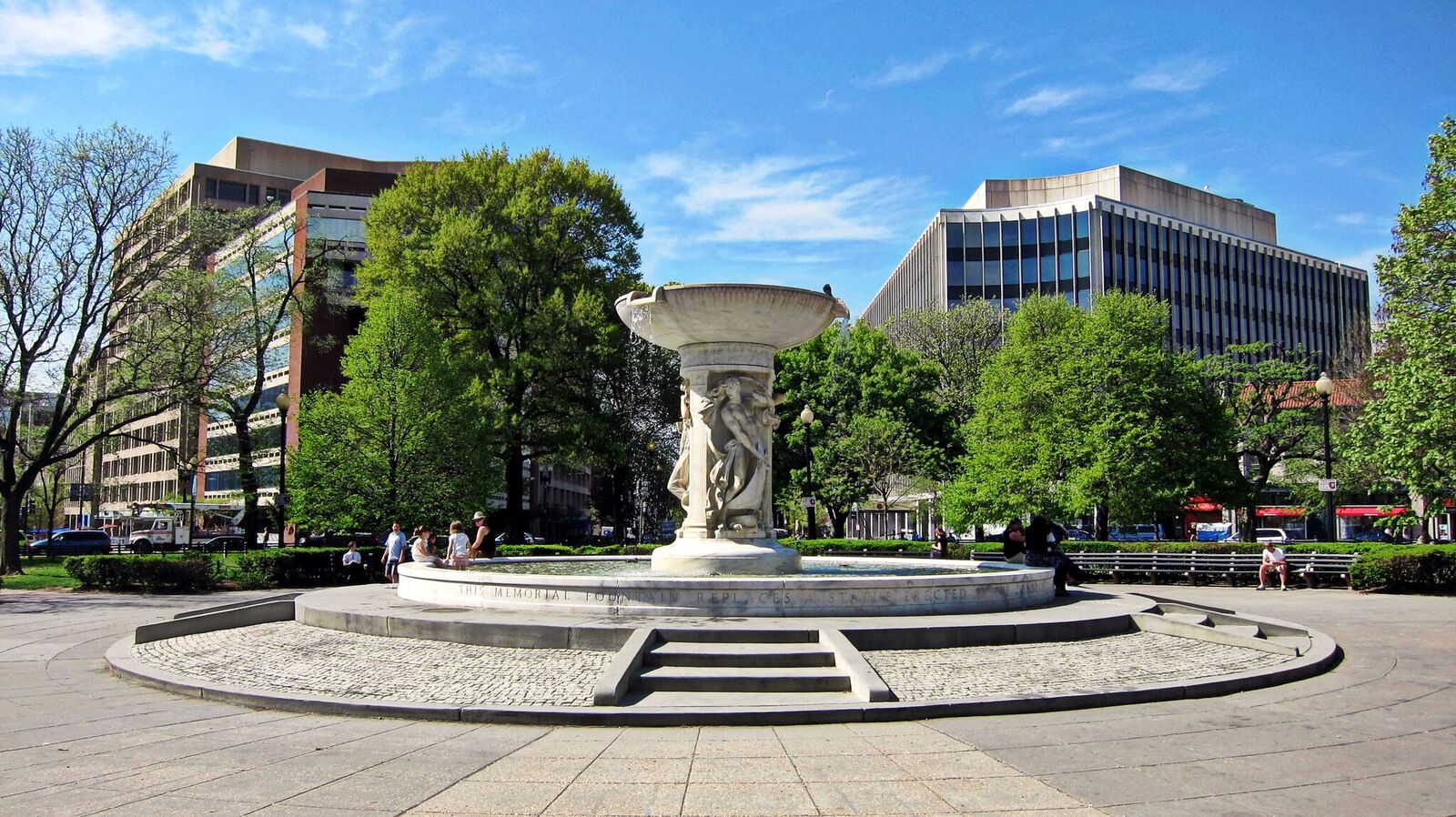 Dupont Circle is a traffic circle, park, neighborhood, and historic district in Northwest Washington, D.C. The traffic circle is located at the intersection of Massachusetts Avenue NW, Connecticut Avenue NW, New Hampshire Avenue NW, P Street NW, and 19th Street NW. The Dupont Circle neighborhood is bounded approximately by 16th Street NW to the east, 22nd Street NW to the west, M Street NW to the south, and Florida Avenue NW to the north. The local government Advisory Neighborhood Commission (ANC 2B) and the Dupont Circle Historic District have slightly different boundaries. The circle is named for Rear Admiral Samuel Francis Du Pont.
Dupont Circle is served by the Dupont Circle Station on the Red Line of the Washington Metro. There are two entrances: north of the circle at Q Street NW and south of the circle at 19th Street NW.
The area's rowhouses, primarily built before 1900, feature variations on the Queen Anne and Richardsonian Romanesque revival styles. Rarer are the palatial mansions and large freestanding houses that line the broad, tree-lined diagonal avenues that intersect the circle. Many of these larger dwellings were built in the styles popular between 1895 and 1910.
One such grand residence is the marble and limestone Patterson Mansion at 15 Dupont Circle. This Italianate mansion, the only survivor of the many mansions that once ringed the circle, was built in 1901 by New York architect Stanford White for Robert Patterson, editor of the Chicago Tribune, and his wife Nellie, heiress to the Chicago Tribune fortune.
Information provided from Wikipedia.