WEBSITES AND ADDITIONAL RESOURCES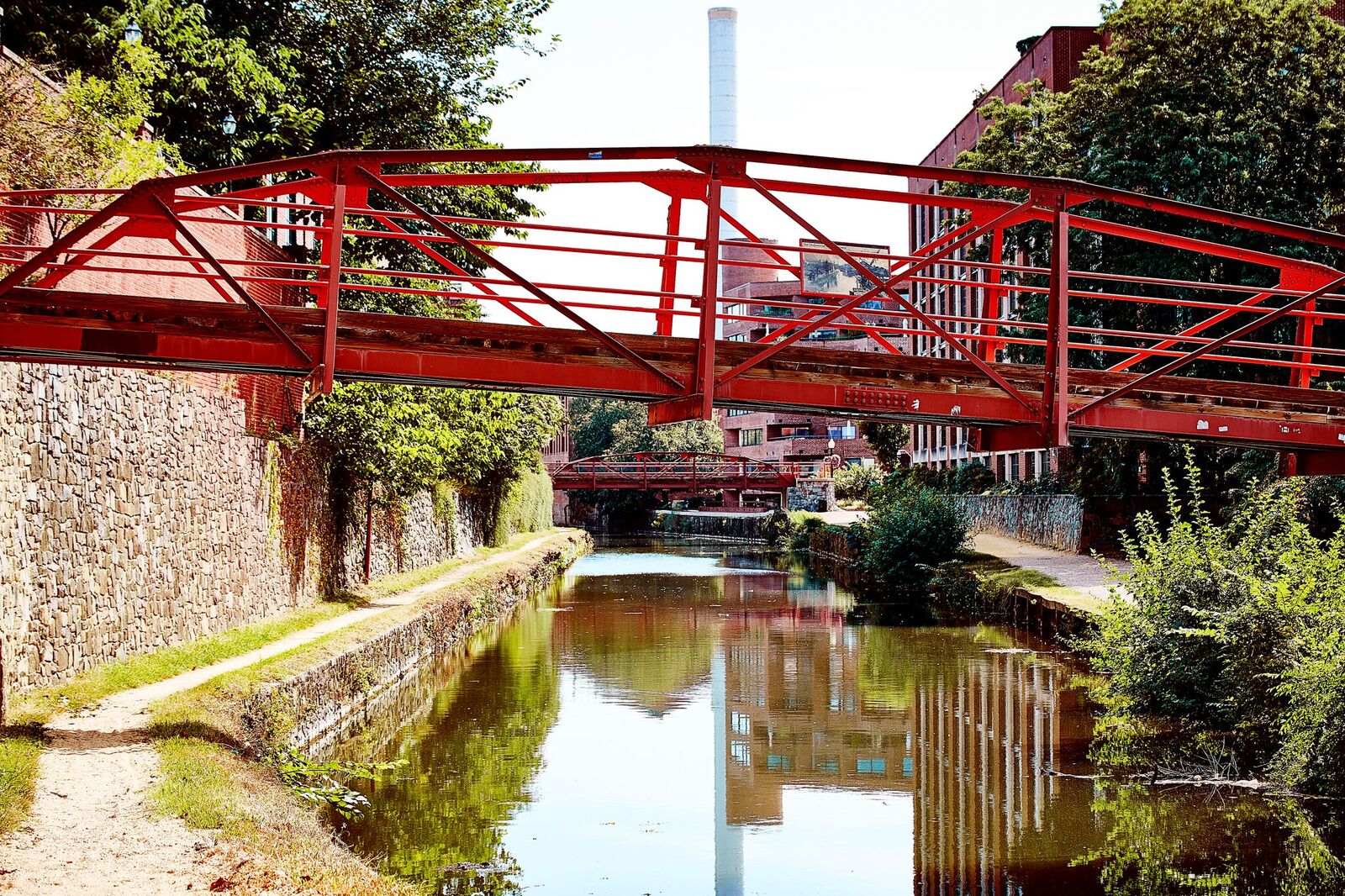 Georgetown is a historic neighborhood, commercial, and entertainment district located in northwest Washington, D.C., situated along the Potomac River. Founded in 1751 in the Province of Maryland, the port of Georgetown predated the establishment of the federal district and the City of Washington by 40 years. Georgetown remained a separate municipality until 1871, when the United States Congress created a new consolidated government for the whole District of Columbia. A separate act passed in 1895 specifically repealed Georgetown's remaining local ordinances and renamed Georgetown's streets to conform to those in the City of Washington.
The primary commercial corridors of Georgetown are the intersection of Wisconsin Avenue and M Street, which contain high-end shops, bars, restaurants, and the Georgetown Park enclosed shopping mall, as well as the Washington Harbor waterfront restaurants at K Street, between 30th and 31st Streets.
Georgetown is home to the main campus of Georgetown University and numerous other landmarks, such as the Volta Bureau and the Old Stone House, the oldest unchanged building in Washington. The embassies of Cameroon, France, Kosovo, Iceland, Liechtenstein, Mongolia, Sweden, Thailand, Ukraine and Venezuela are located in Georgetown.
Georgetown is home to many historic landmarks including:
Canal Square Building, 1054 31st Street, NW, former home of the Tabulating Machine Company, a direct precursor of IBM
The City Tavern Club, built in 1796, is the oldest commercial structure in Washington, D.C.
The Chesapeake and Ohio Canal, begun in 1829.
Dumbarton Oaks, 3101 R Street, NW, former home of John C. Calhoun, U.S. vice president, where the United Nations charter was outlined in 1944.
Evermay, built in 1801 and restored by F. Lammot Belin
The Forrest-Marbury House, 3350 M Street, NW, where George Washington met with local landowners to acquire the District of Columbia. Currently the Embassy of the Ukraine.
Georgetown Lutheran Church was the first church in Georgetown, dates back to 1769. The current church structure, the fourth on the site, was built in 1914.
Georgetown Presbyterian Church was established in 1780 by Reverend Stephen Bloomer Balch. Formerly located on Bridge Street (M Street), the current church building was constructed in 1881 on P Street.
Healy Hall on Georgetown's campus, built in Flemish Romanesque style from 1877 to 1879 was designated a National Historic Landmark in 1987.
Mount Zion United Methodist Church and Mount Zion Cemetery
The Oak Hill Cemetery, a gift of William Wilson Corcoran whose Gothic chapel and gates were designed by James Renwick, is the resting place of Abraham Lincoln's son Willie and other figures.
The Old Stone House, built in 1765, located on M Street is the oldest original structure in Washington, D.C.
Tudor Place and Dumbarton Court
Information provided from Wikipedia.