WEBSITES AND ADDITIONAL RESOURCES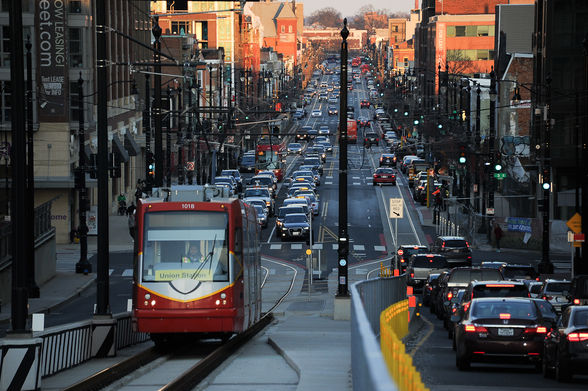 H Street is a set of east-west streets in several of the quadrants of Washington, D.C. It is also used as an alternate name for the Near Northeast neighborhood, as H Street NW/NE is the neighborhood's main commercial strip.
In 2002, The H Street NE Strategic Strategic Development Plan divided H Street into 3 districts: the Urban Living district (between 2nd and 7th Streets NE), the Central Retail District (between 7th and 12th Streets NE), and the Arts and Entertainment District (between 12th and 15th Streets NE). H Street NE is home to the H Street Playhouse, a black box theater where Theater Alliance and Forum Theatre are in residence; live music venues, such as the Red and the Black and the Rock & Roll Hotel; and restaurants and bars such as the Argonaut, Dangerously Delicious Pies, Showbar Presents the Palace of Wonders, the Pug, and Sticky Rice.
Address
Price
Beds
Baths
Lot Size
1228 I Street NE # 3, Washington, DC 20002

822 I Street NE, Washington, DC 20002

616 Pickford Place NE, Washington, DC 20002

646 H Street NE #502, Washington, DC 20002

1006 10TH ST NE, WASHINGTON, DC 20002

911 K ST NE, WASHINGTON, DC 20002

907 C ST. NE, WASHINGTON, DC 20002

831 6TH ST NE, WASHINGTON, DC 20002

1150 4TH ST NE, WASHINGTON, DC 20002

1165 3RD ST NE, WASHINGTON, DC 20002