WEBSITES AND ADDITIONAL RESOURCES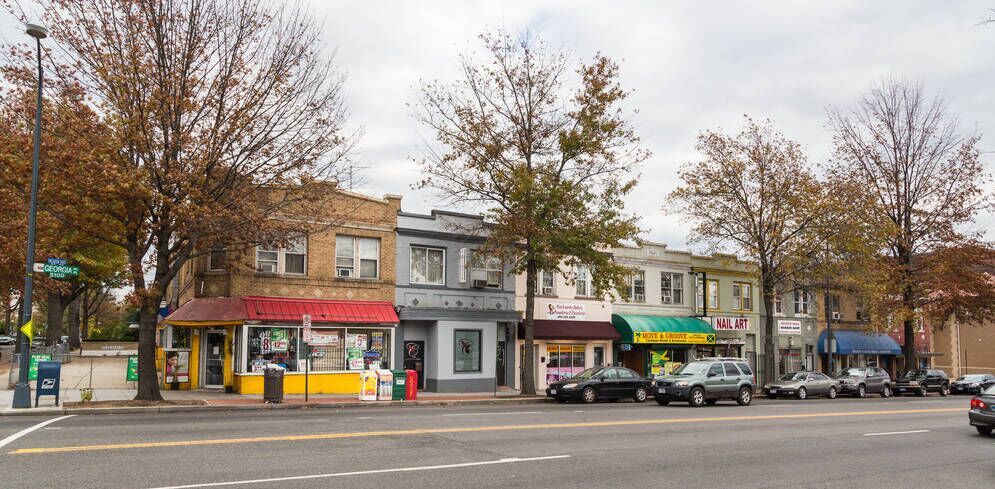 Petworth is a residential neighborhood in the Northwest quadrant of Washington, D.C. It is bounded to the east by the Soldiers' Home and Rock Creek Church Yard and Cemetery, to the west by Arkansas Avenue NW, to the south by Rock Creek Church Road NW and Spring Road NW, and to the north by Emerson Street NW.
The neighborhood bloomed with the expansion of the streetcar line up Georgia Avenue from Florida Avenue to the Washington, D.C., line at Silver Spring, Maryland.
Many of the thousands of similar brick row houses in the neighborhood were constructed by Cafritz Builders and by D.J. Dunigan Company in the 1920s and '30s. Dunigan donated the land that became the site for St. Gabriel's Church and School next to Grant Circle.
Today, the neighborhood is primarily residential with a mix of townhouses and single-family homes. It is served by the Georgia Ave-Petworth station on the Washington Metro's Green Line and Yellow Line. Petworth borders to two expanses of historic greenspace, Rock Creek Cemetery and the US Soldiers' and Airmens' Home (now known as the Armed Forces Retirement Home).
Information provided from Wikipedia.