WEBSITES AND ADDITIONAL RESOURCES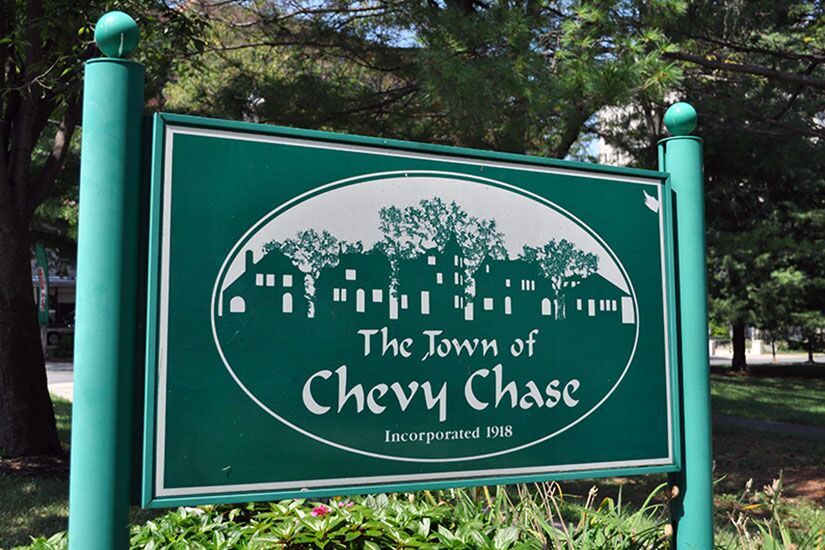 Chevy Chase is the name of both a town and an unincorporated census-designated place (CDP) in Montgomery County, Maryland. In addition, a number of villages in the same area of Montgomery County include "Chevy Chase" in their names. These villages, the town, and the CDP share a common history and together form a larger community colloquially referred to as "Chevy Chase". This community is roughly centered on Connecticut Avenue north of the District of Columbia and also includes a neighborhood of Washington, D.C., called Chevy Chase.
Primarily a residential suburb, Chevy Chase also borders a popular shopping district, Friendship Heights, featuring several malls and a variety of shops and restaurants.
Chevy Chase is served by the Montgomery County Public School system.
Chevy Chase was unincorporated farmland in the years before 1890, during which time Senator Francis G. Newlands of Nevada and his partners began the aggressive acquisition of land in northwestern Washington, D.C., and southern Montgomery County, Maryland, for the purpose of developing a residential streetcar suburb for Washington, D.C. The Chevy Chase Land Company was founded in 1890, and its eventual holdings of more than 1,700 acres (6.9 km2) would extend along the present-day Connecticut Avenue from Florida Avenue north to Jones Bridge Road. The Chevy Chase Land Company would build houses for no less than $5,000 on Connecticut Avenue or less than $3,000 on a side street.
The name "Chevy Chase" was taken from one of the absorbed plots of land. Its name in turn, according to the Village of Chevy Chase's official history, can be traced to the larger tract of land called "Cheivy Chace" that was patented to Colonel Joseph Belt from Lord Baltimore on July 10, 1725.
Information provided from Wikipedia.